For the Vidme Green Screen Contest I made a little video called Bone Crushers. The challenge was to put some green screen footage that the Vidme team made in a video as creatively as possible. This is what has been made out of it.
Here's some storyboard art:

It looks crappy. It mostly serves as a quick guideline of the story. As I only had less then a week to create all the visuals and sound, the look of the storyboard made me the least concerned.
A quick look inside the AE master file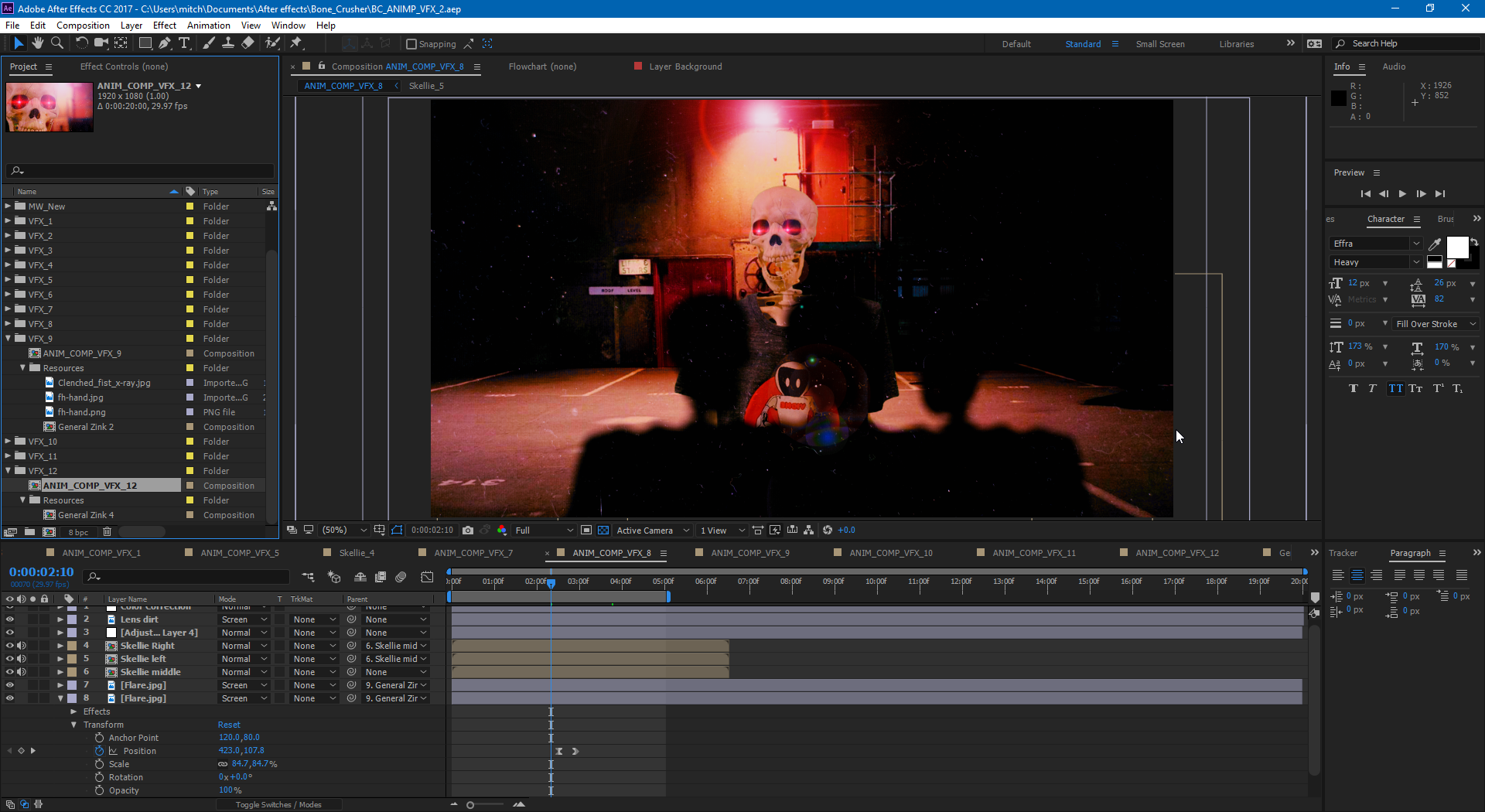 I tried to keep everything as clean as possible. You can see a clear folder structure in the project panel. If I just plopped everything in there it would be a circus-fest of random files and compositions. Work would've been a pain in the ass.
After a short vacation I'll start (or continue, if you will) work on an extended version of Bone Crushers. This version is going to have improved visuals, more voice actors, a deeper plot and more charm. I'll be aiming for a running time of around five to ten minutes, depending on how long the story is going to be. Currently, I have no idea when the extended version will be out. I'm a one man team and I have a live beyond making video's like these. I'll try to dedicate as much of my time on this video as I can.
Creator/Animator/Writer/Voice Actor
Mitch Wensveen
Skeleton and Dog footage provided by:
The humans @ Vidme
© 2017 Mitchel's Workshop Productions. All Rights Reserved.